UI/UX design: what is it?
UI/UX services allow creating user interfaces (UI) and user experiences (UX) for digital products. While UI design focuses on the appearance, UX design focuses on the overall customer satisfaction and effectiveness of the product. By combining these two disciplines, our designers aim to create visually appealing interfaces that offer exceptional customer experiences, ultimately enhancing customer engagement, retention, and overall product success.
UX
UX design focuses on the overall user experience and interaction with the product. It involves understanding the users' needs, goals, and behaviors to create a seamless and enjoyable experience. UX design considers factors such as user flows, information architecture, interaction design, and usability testing to ensure that the product meets customer expectations and provides a positive experience. We create a detailed description of each user role, develop user flows that describe users' goals and priorities and ways to achieve them. We define how your product should work by creating wireframes that show the overall picture of the product. We use prototypes to illustrate all functionality and test our approach before investing in the actual development.
UI
UI design focuses on the visual aspects of the product, including the layout, colors, typography, and overall aesthetics.The final UI design depends on the project type. For complex products, we focus on making the interface clear despite its technical complexity. For simple promo websites, we focus on how content is demonstrated and the emotions it brings. We know how to find ideas for new projects and how to improve existing products to make them more efficient.
Get in touch with us to request our bespoke UI and UX design services and unlock the potential of your digital experience.
UI/UX development services
Our UI/UX development services encompass the process of bringing UI/UX designs to life by implementing them in software applications or other digital products. These services involve translating the visual and interactive aspects of the design into functional and user-friendly interfaces. We offer the following services:
Wireframing
Creating low-fidelity or high-fidelity wireframes to visualize the layout, structure, and flow of the product. Wireframes help in planning the user interface and interaction design.
Prototyping
Developing interactive prototypes that allow users to experience and provide feedback on the product's functionality and usability. Prototypes can be clickable and provide a near-realistic representation of the final product.
Visual Design
Creating visually appealing and consistent designs by selecting color schemes, typography, icons, and other visual elements. Visual design aims to enhance the aesthetics and branding of the product.
Interaction Design
Designing intuitive and seamless interactions between users and the product, including navigation, buttons, forms, and other interactive elements. Interaction design focuses on ensuring a smooth user flow and logical user journeys.
Responsive Design
Ensuring that the user interface adapts and functions well across different devices and screen sizes, including desktops, tablets, and mobile devices.
Software redesign
Our UI/UX services also include updating the design and user interface of an existing software application. It involves making significant changes to the visual appearance, user experience, and functionality of the software.
We create UI/UX designs for different business domains
At Lightpoint Global, we specialize in creating exceptional customer experiences for a wide range of business domains. Our expertise extends to various industries, including fintech, healthcare, martech, publishing and many more. We understand that each niche has unique requirements, customer expectations, and specific challenges. That's why we tailor our designs to meet the specific needs of businesses operating within these domains.
Some of the well-known companies turned to Lightpoint to help them with their infrastructure needs in order to quickly and easily scale up and down their IT resources when needed. Our joint work is reflected in our portfolio.
UI/UX web design services
The UI/UX web design services, offered by our leading
software product development company
, are dedicated to delivering visually appealing, intuitive, and engaging web apps that effectively communicate the brand's message and facilitate seamless interactions with users. Our UI/UX design team creates responsive web-based systems, e-commerce portals and marketplaces, customer data platforms, EHR, ERP systems, BI solutions, customer engagement platforms and many more. By combining aesthetic appeal with intuitive user interfaces, we help businesses enhance customer engagement, boost conversions, and build a strong online presence.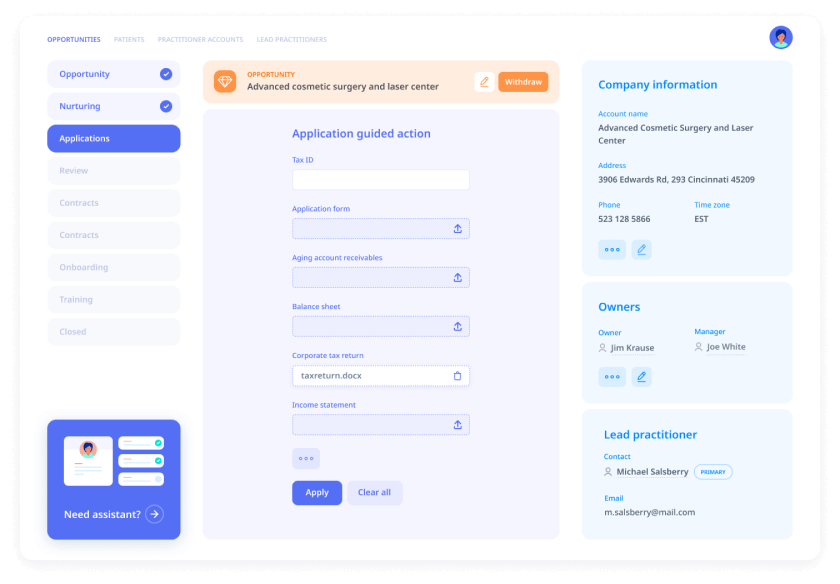 Mobile UI/UX design services
Our mobile UI/UX design services encompass various aspects to optimize the customer experience across multiple devices from smartphones to tablets. We aim at creating mobile applications that are visually appealing, intuitive to use, and offer a delightful customer experience. By focusing on mobile-specific design principles and leveraging the unique capabilities of mobile devices, we help businesses engage users, increase retention, and drive success in the mobile app market. Our designers can embody any idea: from simple and concise to animations that attract the most sophisticated users. We create intuitive navigation, touch gestures, interactive buttons, forms, and other mobile-specific elements to ensure an effortless customer experience.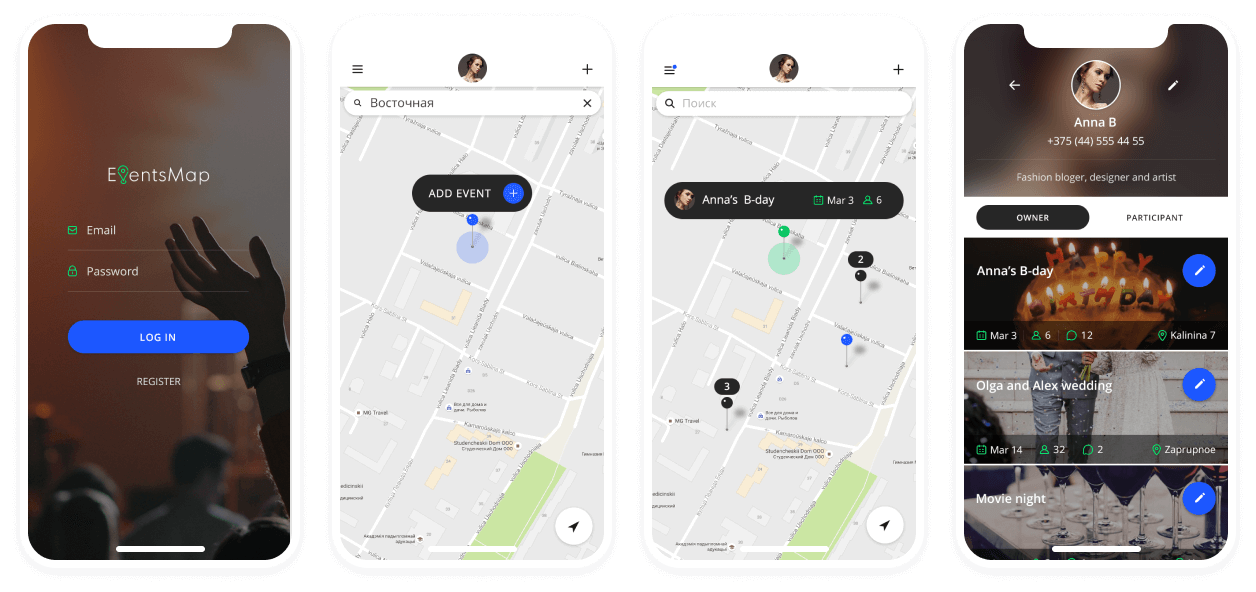 While combining the principles of branding and user experience design we create cohesive and impactful digital experiences that align with a brand's identity and values. Our UI/UX development services focus on developing user interfaces and experiences that reflect the brand's personality, evoke emotions, and effectively communicate its messaging. We do thorough research on the market and target audience to define the brand's visual identity, tone of voice, and overall brand strategy. We work out such brand's visual elements as logo, color palette, typography, and imagery to create a consistent and recognizable brand presence throughout the digital experience.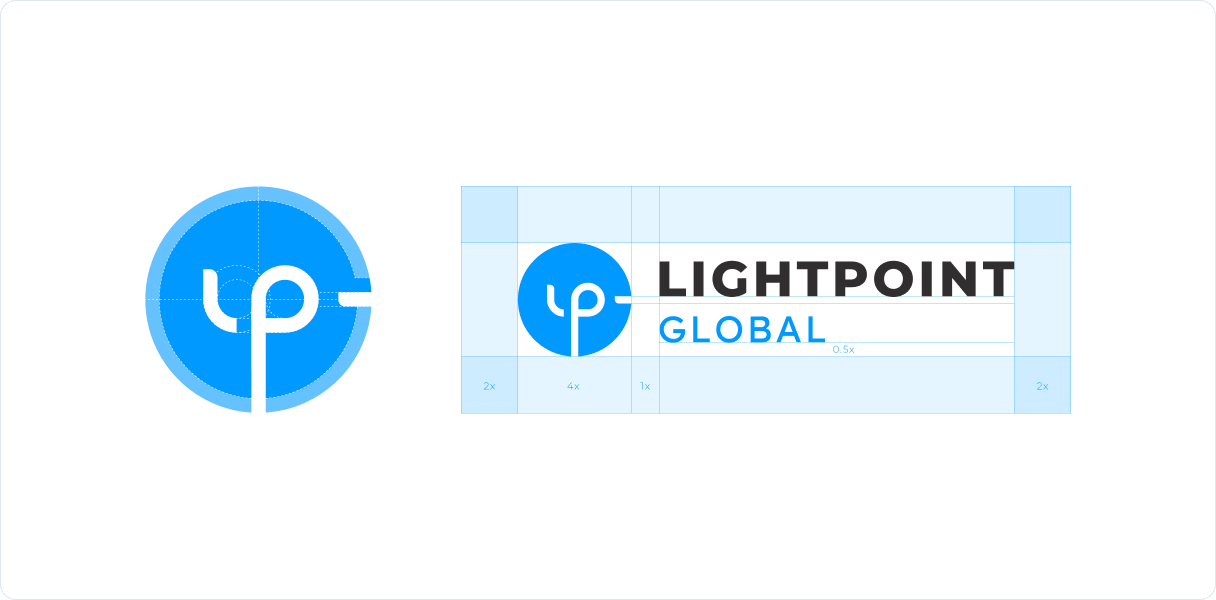 Our illustration and animation works
Lightpoint Global UI/UX design services can help businesses convey their message effectively, engage their target audience, and differentiate their brand. We create appealing illustrators and animators to transform ideas into visually stunning and compelling visuals that leave a lasting impression. Our UI/UX services include developing unique and appealing characters, creating illustrations that showcase products, designing informative and visually compelling infographics, illustrations for books, magazines, or articles, motion graphics and animations.
Benefits You Get From UI/UX services
Our UI/UX services provide numerous benefits, including enhanced user experiences, improved usability, a strong brand identity, increased conversions, a competitive advantage, cost and time efficiency, and adaptability. By investing in UI/UX design services, businesses can create digital products and experiences that delight users, drive business goals, and foster long-term success. Here are some key benefits you can expect from UI/UX services we offer:
Competitive Advantage
We enable businesses to stand out from the competition by offering innovative and intuitive designs that resonate with users. By consistently delivering enjoyable and memorable experiences, businesses can gain a competitive edge and foster customer loyalty.
Cost and Time Efficiency
Investing in UI/UX services upfront can save costs and time in the long run. By conducting user research and usability testing early in the design process, potential issues and usability challenges can be identified and addressed before development begins. With UI/UX design services we can reduce the need for costly redesigns and ensure a smoother development process, ultimately saving time and resources.
Adaptability and Scalability
By creating flexible and scalable designs, we can easily adapt your digital products to new devices, screen sizes, and technological advancements. This adaptability ensures that the user experience remains consistent and engaging across various platforms and future-proofs the product.
Get in touch
Transform your digital experience with our exceptional UI/UX services. Let us create intuitive designs that captivate your users and drive results. Contact us today for a user-centered design that sets your brand apart.